Bead caps add texture, metallic shine and a designer look to beaded designs. They're available in different sizes and styles.
Bead caps fit over beads like little hats. You can string them on both ends of a bead or just on one end. To surround a bead with bead caps, pass the wire end through the narrow end of the cap, the bead, and the wide end of the cap.
Bead caps are also great for covering the top of a tassel. To use one as a tassel topper, slide it onto the wire to cover the wrapped wire loop.
A bead cap can be used as the foundation for round chandelier earrings. Use jump rings to attach chain to the outer edges of the bead cap.
You can also flatten filigree bead caps to use them as connectors or charms. Use a hammer and anvil to flatten a bead cap, and then attach beaded dangles.

For more ideas and inspiration visit www.katiehacker.com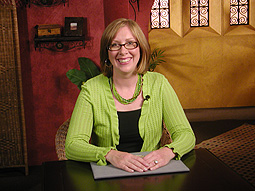 Katie Hacker