There are many types of bails that make it easy to create quick pendants and drops. They're often used instead of jump rings to give a more decorative finish.
Clip-on bails have a small tab on the back. Slip a pendant directly onto the clip or use a jump ring to attach it. Slide cord or chain through the opening for a super easy necklace.
Fancy bails have a solid ring for attaching dangles. Use a jump ring to attach drilled CZ Gem Dropz or other pendants and charms.
Pinch bails are small metal findings that have two pointed ends on one side and a loop on the other side. The pointed ends fit inside a bead or a pendant and the loop is used for hanging. They're called pinch bails because you can use your fingers or chain nose pliers to literally pinch the ends together.
The most common use for a pinch bail is to make a simple dangle. Start by pinching the ends together slightly then place a glass dangle inside the pointed ends. With the ends in place, pinch the bail closed. Attach the other end to a piece of chain and an ear wire for a simple pair of earrings.

For more ideas and inspiration visit www.katiehacker.com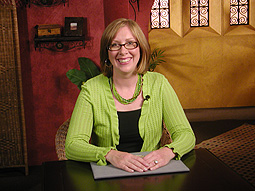 Katie Hacker