When it comes to tools, it is worth it to spend a little extra money for better quality. In this Beading Lesson, we'll show you what to look for in a premium set of jewelry making tools.
Jewelry making tools are different from the typical hardware store variety in a number of ways. Look at the tips of these pliers. The Beadstrom™ precision tips are perfectly aligned, well formed and come to a small point. The generic pliers have larger, poorly aligned tips and also have teeth on the inside that will mar the wire.
Another important consideration when shopping for tools is the overall comfort of the tool in your hand. Look for cushioned, ergonomic handles and choose handles that are the proper length for your hands. This will reduce repetitive stress on your hands.
Lap joint tools have handles that are formed independently and joined after forging. Since lap joint tools tend to loosen with use, an adjustable lap joint is advantageous because you can tighten it up as the pliers are used. The Beadstrom™ pliers have an Allen screw at the joint, which makes it easy to tighten and keep the joint at maximum tightness to maintain alignment and precision.
Box joint tools have handles that are formed together at the time of forging. One handle is formed around the other, which creates a joint that is referred to as a box. This type of joint maintains very good alignment and longer-life precision but there is no way to tighten it if it loosens over time.
Some pliers, like Beadstrom™ tools, feature a side mounted adjustable thumbscrew. This screw allows for perfect adjustments to the pliers to avoid pinch marks when wire working. Place the wire inside the tips and adjust the screw so the closed tips do not mar the wire.


For more ideas and inspiration visit www.katiehacker.com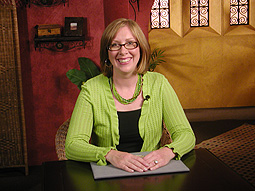 Katie Hacker